New Mortgage Rules are Coming, Effective October 17, 2016:
October 3, 2016 | Posted by: Shayne Beeler
Effective October 17, 2016, all insured homebuyers must qualify for mortgage insurance at an interest rate the greater of their contract mortgage rate or the Bank of Canada's conventional five-year fixed posted rate. This requirement is already in place for high-ratio insured mortgages with variable interest rates or fixed interest rates with terms less than five years. What does this mean for the average household?
Income Required Up to October 17, 2016: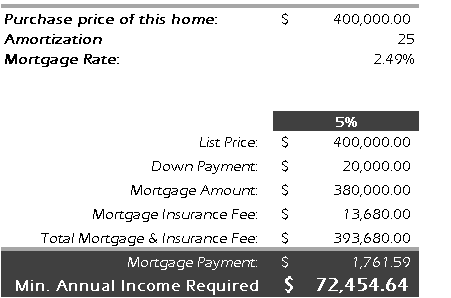 Vs. after October 17, 2016: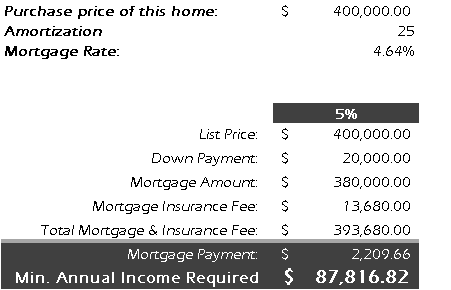 That's an increase of over 20%. As you can see, there will be a significant impact on borrowers that are closer to the top end of their qualifying ratios.
We've always emphasized budgeting during the qualification process and with these changes on the horizon, we can't stress enough how critical it is to ensure proper planning prior to obtaining a mortgage approval.
Source: http://www.fin.gc.ca/n16/data/16-117_2-eng.asp
Share This Page On: